12 Days of Office Furniture
November 4, 2019 Patrick
Leading upto Christmas, we are highlighting 12 must-have products for professional offices. These pieces are all available with free delivery and installation options, helping workplaces prepare for the new decade. Before the festive period, review your office and check off our list of essential items and ideas on improving the productivity and aesthetic of your office.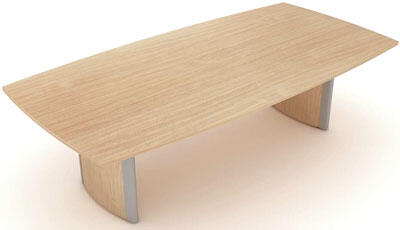 Stylish and professional. The Executive meeting table is ideal for providing a sophisticated platform for conferences. It features adjustable feet, impact resistant edging and a choice of wood finishes. Backed-up by the 5 year guarantee, the executive meeting table is a long-term solution.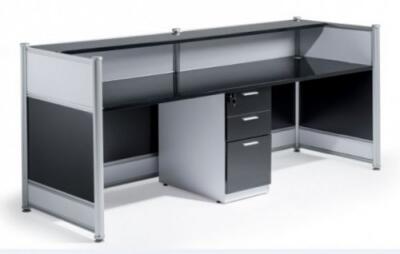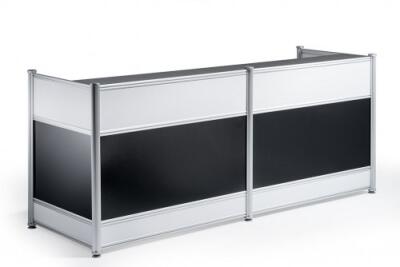 A modern reception desk design for professional offices. Quality construction with a high gloss finish, the reception counter desk is a stylish unit. It provides a generous workspace for receptionists as well as a degree of confidentiality.
Three specially design ergonomic work chairs. The Enjoy, a fully adjustable competitive option. The Ergohuman, the most advanced everyday task chair found in high-end offices of Coca-Cola, Huawei, BP and Ford. The Mirus, offer increased space and support with a wide mesh back panel.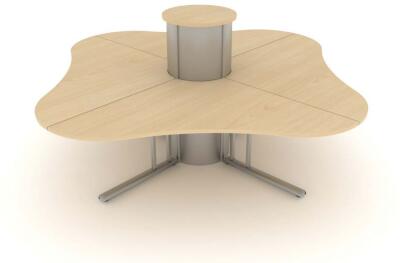 A step towards improving communication and teamwork within the office. Cluster desks are considered vital to the success of certain lines of work (including sales, customer services and in call centres). They provide a workstations to multiple employees. The leg design can be cabled, twin cantilever or panel ended.
Rise and Fall desks available, engineered in a range of styles. The Lavoro Advance replicates a standard desk yet wit the largest height variation in the collection. The Lavoro Advance Corner offers more space and anti-collision technology, perfect for corner offices. The Lavoro Edge is stripped down with a minimal aesthetic yet maintaining the same modern technology. The Lavoro Crown is a large meeting table with four individual motors to ensure a stable platform at all times. The Lavoro Duo is perfect for multiple worker, hot desking and renting desks where individual working heights are preferred.
Orangebox are at the top of the tree when it comes to the versatile office seating market. Their collection of models are ideal for every office. The Do chair is the most popular and found in the workplaces of established brands. The Joy chair is a budget friendly alternative with less adjustable features. The Eva is from the latest generation, customisable yet discreet. The Seren is a very supportive model which boasts excellent eco-friendliness. The Ara has a bio-degradable elastomer back, redefining workplace sustainability. And finally the X10 is the ideal utility cantilever meeting chair. As well as a wide range of colours and optional extras, the Orangebox collection is this season's must-have.
The best budget massage chair on the market. Perfect for work or at home, the massage chair is ideal for sedentary workers. It comes with a user-friendly remote control and is mobile. It is the ideal healthy desk chair.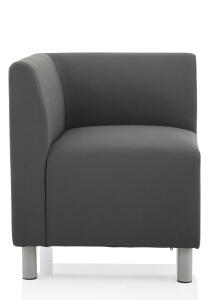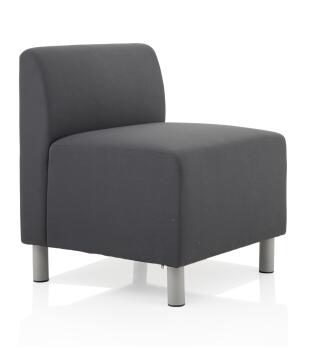 Corner, straight back or footstool top, design your own reception or waiting area with versatile seating. Comfortable and professional, modular sofas are very popular. Choose from a range of fabric finishes and designs for a relaxed breakout area.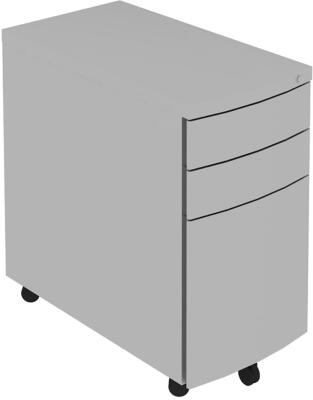 Mobile pedestals are an efficient storage option perfect for offices. Ideal under-desk storage, the metal pedestals are durable and sport a silver finish. Arriving fully assembled and with a locking mechanism, steel pedestals are essential to unlocking the full potential of the office.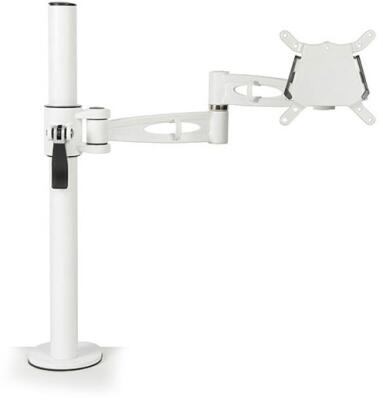 Monitor arms are increasing in popularity. They are the flexible and adjustable alterative, improving the everyday workstations of employees. They offer a range of benefits including to the health of sedentary workers. It enables an optimal working position and more screen have the option to be added.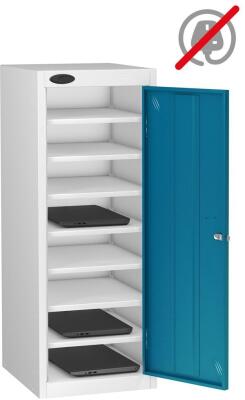 Secure and durable, lockers are ideal separate storage for the workplace. Great for a range of environments, some variants are able to charge stored electronics. A range of colours, shapes and styles are available.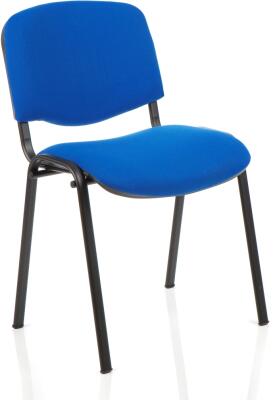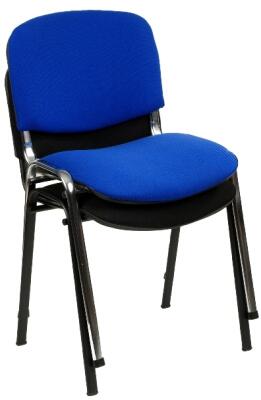 An essential to have around the office, common for use in conferences and receptions. The conference chairs are stackable up to 12 high. Exceptionally well-priced, they can feature bespoke upholstery with a range of colours available. Versatile and handy, an office collection of stackable conference chairs should not be overlooked.