How to Build a Sustainable Office
August 6, 2019 Patrick
"People across the world, including schoolchildren, are demanding bolder action on climate change by governments, businesses and investors" says the UN Environmental Programme.
With record-breaking weather in July and a UN Climate Action Summit set for September, workplaces worldwide could be made to feel the heat. Forecasters have posited 2019 as the year for tackling climate change, but it requires an "unprecedented effort from all sectors of society." Businesses will need to learn how to make their office's more sustainable.
Mass environmental change starts with the everyday workplace. The modern office landscape needs to see improvement, with employers pressured to build sustainable, healthy and happy offices. Full-time workers spend a large amount of their week in a workplace setting; figures nearing 40 hours. Actions and energy usage at work has a huge impact on the individual's carbon footprint. Consequently, employers are considering the best ways to improve their workplace's eco-friendliness.

Go Green at Work
A movement taking over UK offices, Go Green at Work aims to educate on environmental issues and help workplaces become more sustainable. The TUC handbook has a 'green-ness' checklist; questions ranging from energy-saving light bulbs to draught-proof insulation. The RSPB also have a green scale, showing workers how they rank against others in the UK.
Becoming carbon-smart can help save expenses as well as the environment. London's Morgan Lovell office designers state the total financial benefits of green buildings are over 10 times the average initial investment required. Schemes including the Bike2Work scheme and Recycle at Work are good starts, but more could still be done. An eco-friendly workplace should not be solely the onus of the employee – it is often the behaviour of the employer which can make the greatest impact. Building a sustainable office requires attention to detail, a preference toward eco-responsible equipment and interior landscaping.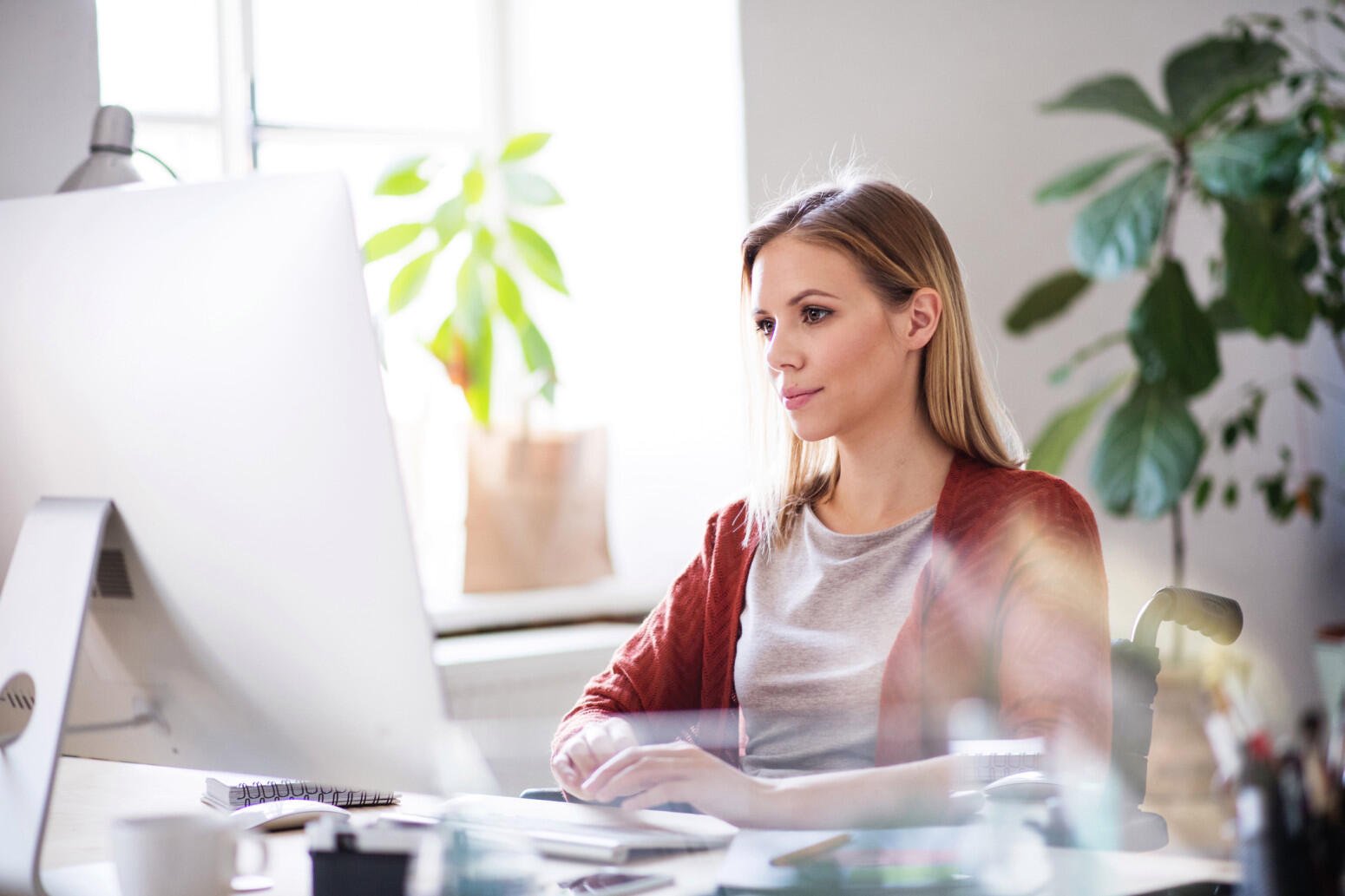 Going Green at Work can involve changes large and small, from waste paper to wasted heating. All steps towards an eco-friendly workstyle are welcome, but what can employers do to make a real difference?
Print Prudently
People use upwards of 400 million metric tons of paper and cardboard each year. The amount of greenhouse gas caused by creating paper from new sources can be determined through the government's emission conversion factors. The 2019 statistics show the UK produced 2665.36 tonnes of carbon dioxide equivalent through paper and board usage.
Producing 100,000 sheets of paper requires over 8 trees and almost 2,000kWh of energy. This results in a carbon footprint of 6,000kg. Even in the technological age, the average UK worker uses 10,000 sheets of paper each year – 6,800 of those being wasted. Reasons for excessive wastage can include printing emails, printing duplicates and printing failures.
Reducing the amount of printers in the office can save energy and deter against unnecessary paper usage. Using sources such as Google Drive is an excellent alternative. Also purchasing recycled paper can do as much as half energy consumption levels. The paper then needs to be properly recycled with designated waste paper containers. All in all, these changes go a long way to reducing a workplace's carbon footprint.
Healthy Heating
Ensuring workers are comfortable in the workplace without overusing energy relies on an efficient heating system. Determining the thermostat settings and placing a limiter can prevent wastage. Radiators need to be kept clear and be correctly sized for the room to ensure efficient output.
The heating bill is one of the employers most variable and most manageable expenses. A guaranteed solution to high quality efficient warmth is a first-rate radiator. Modern heaters, such as the Rointe D Series, offer the administrator complete control every minute of the working day. They have Wi-Fi optimisation and can be controlled remotely through an app, allowing the user to view their workplace consumption levels. The D Series is available in a range of wattages ideal for any sized space and also look amazing with a variety of styles and colours available. The keypad is lockable, preventing tampering, and the low consumption technology will ensure your office heating remains green and sustainable.
Environmental Ergohuman
A company and workplace is responsible for the equipment and furniture it uses. Their sustainability rating can be drastically affected by purchases of poorly researched, or perhaps even unethically manufactured, products. To fully Go Green at Work and make a significant lasting impression, offices require elite furniture.
The Ergohuman Elite is a leading environmentally responsible task chair. It boasts an unparalleled 98% recyclability and makes use of pre-recycled material in its production. Comfort have been awarded with Greenguard certification and are ISO 14001 certified.
Its sustainability is not a substitute for performance. The Ergohuman ensures perfect comfort through its build quality and supportive mesh. The task chair offers constant back and lumbar support for the full eight hour workday. It has adjustable features with a patented single lever mechanism and can feature a head or leg rest.
A great representation of a company ethos, eco-friendly furniture solutions such as the Ergohuman will reflect an employer's belief in environmental responsibility. By employing excellent furniture, efficient heating and paper management, employers can build a sustainable office.