Office Storage Buyer's Guide: Wood or Steel
January 8, 2020 Patrick
Office Storage Ideas
The right storage solution for the office is essential. Organisation and accessibility ensures the office keeps working smoothly. So what is the office storage that every office must have to achieve maximum output?
Office storage comes in a wide range of types, shapes, sizes, colours and prices. As well as informing how a type of storage is useful, this guide will also recommend a few popular products from leading UK brands.
Pedestals
The foundation of personal work storage, pedestals are designed to go under the desk. They are available in a variety of shapes and colours, with multiple sizeable drawers. Spacious and secure, many pedestals feature a locking mechanism. They can be used to lock away everyday valuables to help avoid distractions. They provide a great place for paperwork, stationary and utensils. Pedestals are available in either a wood or steel material.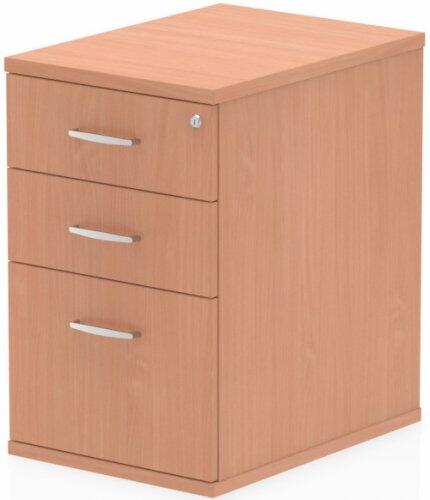 Wood pedestals benefit from the natural rings and knots of the material, creating a comfortable look and feel. Wood pedestals are coated in a scratch and stain resistant finish. Popular finishes include oak, maple, beech, walnut or white. Each are ideal for professional offices. Ranging from below knee high to desk level, pedestals can be fixed or use castors.
The Gentoo range balances both style and practicality whilst remaining budget friendly. Adjustable shelves and feet as well as 25mm wood panels in five different finishes allows this range to suit any work environment. Gentoo pedestals are perfect for the everyday office.
Steel pedestals benefit from their added durability and security. Due to their fully welded design, steel storage is strong and robust, providing an ideal long-term solution. Under desk steel pedestals sport a range of designs and colours. A good space saving options in smaller areas, these pedestals can feature discreet ball bearing castors. Suiting a clean minimalistic work environment, steel pedestals can provide privacy without being intrusive.
The Metalicon Cube is a popular cost effective steel pedestal range. Available in a choice of shape and size, the Cube is very discreet. Lockable and protected under warranty, Metalicon tailors to the user through a choice of metal finish. These include black, anthracite, silver, white or the limited edition Smoky Black. Enrich your work environment with this under desk essential.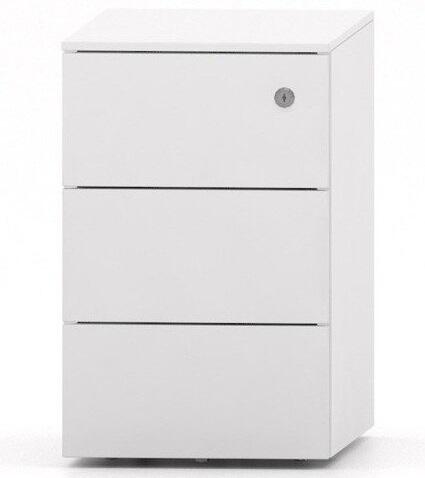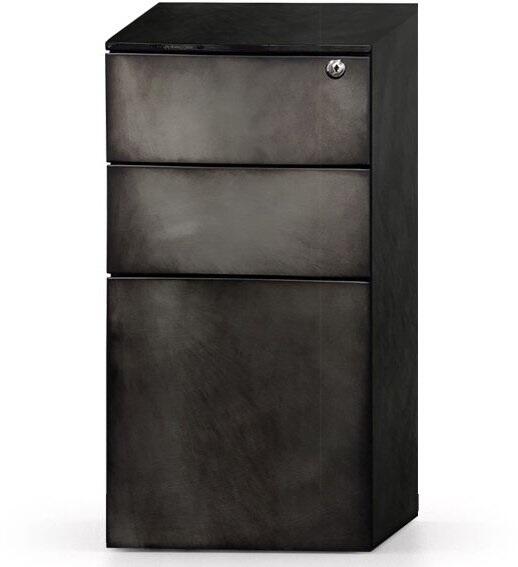 Cupboards
Office cupboards are an integral part of any office environment, providing a perfect place for storing all stationery equipment. Cupboards are available in multiple sizes and finishes. They can include glass panels or tambour style double doors. An essential for the office and very common, office cupboards are a necessity to the smooth operation of a workplace.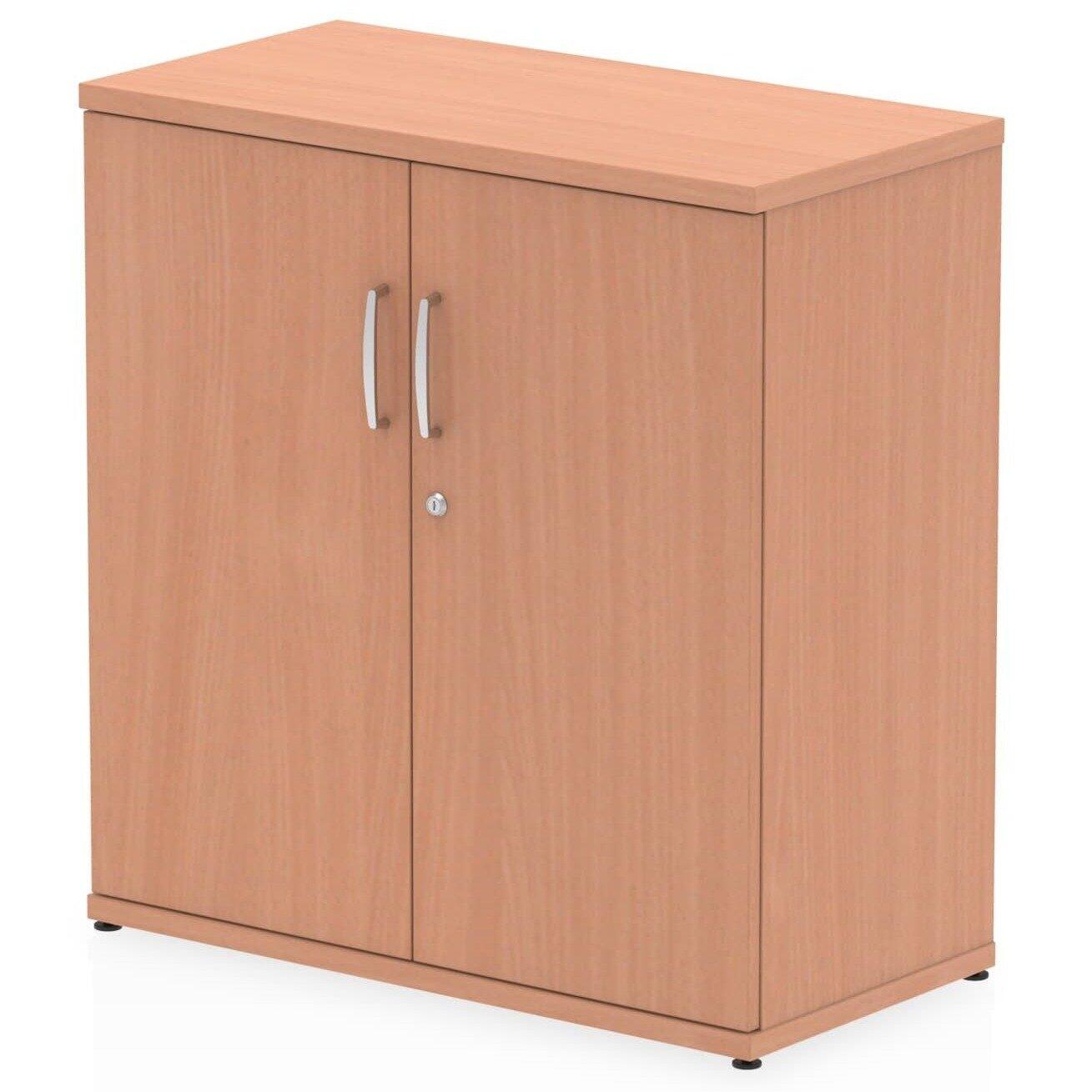 Wood cupboards range from desk to ceiling high. Many feature a choice of wood panel, each of which are coated in heat resistant finishes. High gloss options offer a modern look, whereas more traditional models promote a comfortable feel. Lockable with a basic lock, the wood cupboards provide space to store every sort of work utensil.
An ideal office option is from the Gentoo range. The bulk buy feature creates a cost-effective storage solution with free delivery included to anywhere in the UK. Spacious and a choice of finish, the Gentoo cupboard selection ranges from 730mm to 2000mm high. Solid construction with multiple adjustable shelves, the cupboards are an ideal all-round solution.
Most standard steel cupboards have fully opening doors with a locking handles. Alternatively, the popular tambour style storage uses sliding doors which have central locking. Steel cupboards have a very sturdy construction, featuring adjustable shelves or roll out shelves ideal for filing. Some models feature both steel and MFC wood, and heights vary..
The Bisley Essentials collection promotes a tambour style steel cupboard with goose grey or oak wood accents. The Steel Tambour High Cupboard is a user friendly options with great customer reviews. Available with a 5 year warranty, the tambour cupboard represents great value and flexibility for office storage.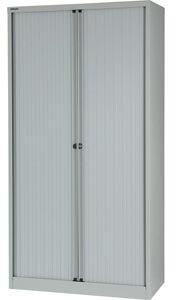 Cabinets
Office filing cabinets are available in a variety of shapes and sizes. They are able to store multiple types of documents and are essential to an organised workplace. Various wood finishes and steel colours are available, allowing employers to align their cabinets within their office aesthetic. All modern cabinets are durable, lockable and feature sturdy sliding drawers.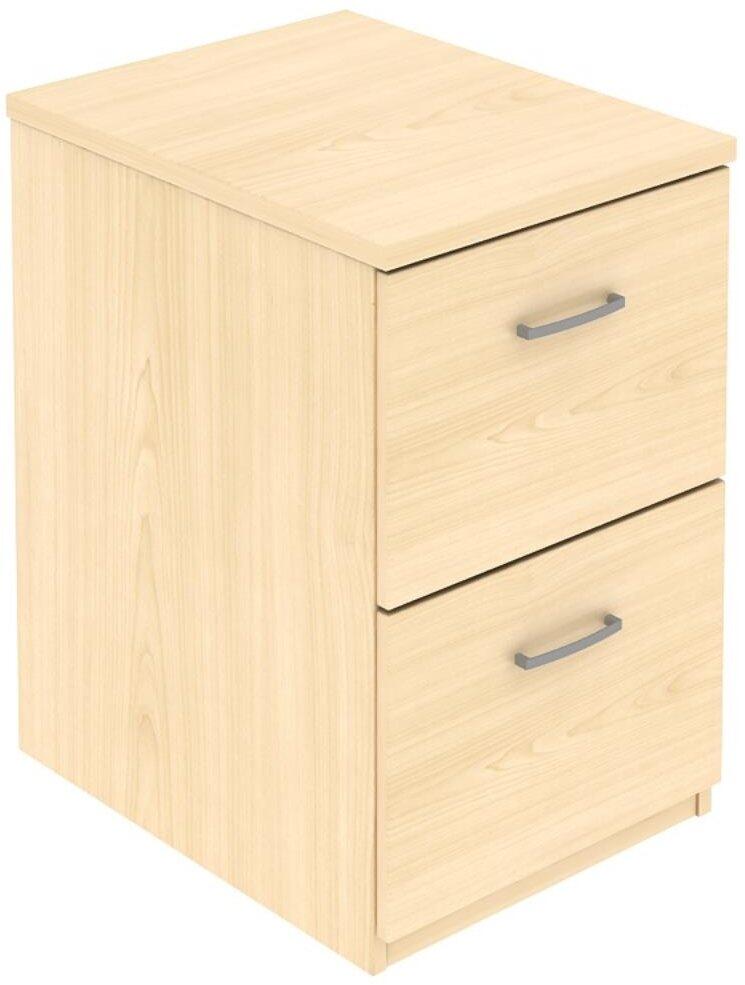 Wooden filing cabinets offer a wide array of natural wood finishes. Benefitting from the natural knots and imperfections of the material, wood cabinets are widely considered comforting and stylish. Various sized filers, wood cabinets can feature silver handles or engineered inlets for easy accessibility.
An ideal wooden storage solution is from the Elite range. Two drawer, three or four drawer filing cabinets can be found in a range of wood finishes including Ash, Cherry, Oak and Beech. Featuring an anti-tilt mechanism, the cabinet is suited to busy professional offices. Arriving fully assembled and delivery free, the Elite range is a great all-round choice.
Steel cabinets are very common in modern offices. They offer longevity through the strength in their construction, and a professional aesthetic. Multiple steel colours are available and most have a secure locking mechanism. They feature an anti-tilt design, being fitted with a counterbalance. Spacious and with long warranties, choose from various steel cabinet designs.
The Bisley A4 cabinet range is ideal for small personal file storage in the office or at home. Available in grey or black, the Bisley drawer can also include a red or blue front. Black centralised handles are secured with one single-action lock. Two drawer or three drawer, arriving fully assembled within one working day, the Bisley A4 cabinet is an excellent choice.