Best Teknik Chair - Editor's Choice
August 13, 2019 Patrick
Teknik Office Chair Review by our editor
The Teknik company have over twenty five years of experience in the office seating and furniture market. Their expertise can be seen through their wide and diverse product range. They have helped evolve the industry to the extent that their products are regular features of home office landscapes throughout the UK. But with so many products on the market, which is the best of the Teknik chair collection?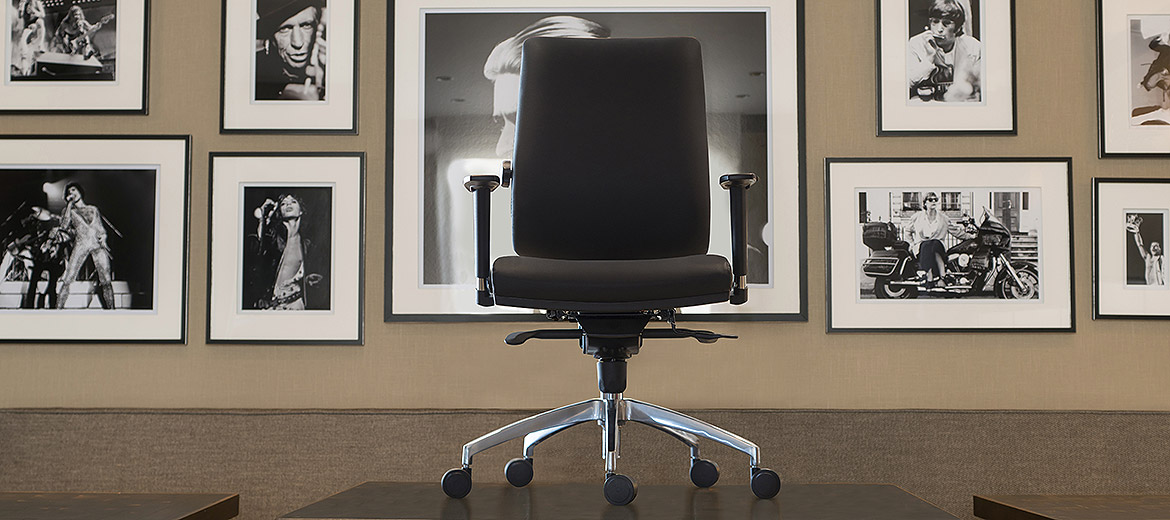 Best Teknik Office Chairs
Teknik's wide collection covers a variety of consumer needs. They cater to all users ranging in size, weight, stature and work load. From superlight to heavy duty, Teknik chairs are suitable for use in-office. They are comfortable over long periods and have a stylish, modern design. The luxury chairs are ergonomically built to improve the posture and health of users.
With each product, you will find full specification files, assembly sheets, usage guides and relevant certification. Taking features and relevant documentation into account, we have chosen three chairs to recommend, they are: The Budget Option, The Premium Option and The Best Option according to our editor.
This operator chair is one of the most affordable products on the market able to support 24-hour daily usage. The Ergo Comfort Air is a highly durable office chair, perfect for everyday work-life. Its features help the chair talior to user specifications, taking advantage of an intelligent adjustable design.
The chair has a 4-lever asynchronous mechanism – this means it can slide, tilt, raise and be locked into an ideal position. Supporting up to 150kg, the chair's ergonomic high back promotes a healthy sitting position and posture.
One main feature, unavailable to most office chairs in this price bracket, is the pump up lumbar support. Improving comfort, posture and blood flow, the gas pump simulates a feeling of weightlessness.
The Teknik Ergo Comfort Air is a highly advanced office chair. It is available in blue or black fabric or PU leather, steel or black base, or with add-on adjustable arm rests. It sits at the top end of the lowest price bracket because of its vast arsenal of features and super build quality. All yours for just £125.00? Absolute bargain!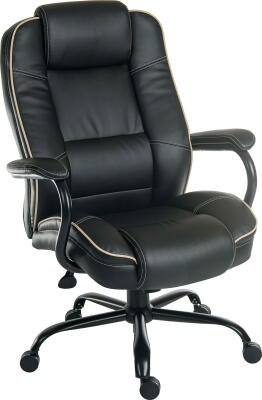 A nationally renowned heavy-duty chair, the Goliath is a defining feature of any office landscape. Suitable for workspaces and private offices, this impressive product has generous proportions and inviting deep cushions. The arm rests are also padded, and the reclining function offers a relaxed sitting position.
Both the Goliath and the Goliath Duo can support overweight individuals, the recommended user being 27 stone. The chairs have a gas lift for height adjustment and preferred position lock. Their bonded leather is durable, comfortable and very attractive in the modern office. Goliath Duo is available in black or cream with detailed trim.
Perfect for home and in-office use, the Goliath and Goliath Duo can arrive requiring self-assembly or pre-built. Ground floor installation is available with Office Furniture Direct and next working day delivery is free as standard. Yours tomorrow for under £224.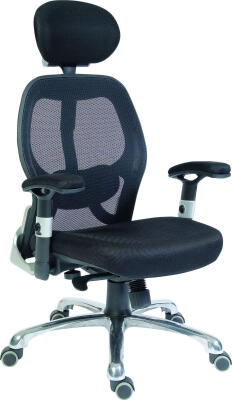 Adjustable. Ergonomic. Stylish.
The Teknik Cobham Chair is our editor's choice because it offers the full office chair package.
Executive office chairs needs to be adjustable to suit the needs of the user. The Cobham features a fully synchronising seat mechanism with tension control which will react to the weight of the user. The headrest is multi-adjustable; very welcome in the latter half of the workday when cranial and shoulder support is most needed. The chair is robust and remains supportive throughout the full 8 hour workday.
Its ergonomic mesh back is contoured, allowing freedom of movement and promoting a correct spinal position. The seat pad and back panel are breathable; it ensures user comfort and satisfaction alongside height adjustable arm bars.
The Cobham chair is a good balance between a luxury executive chair and a budget mesh task chair. This is reflected in its relatively low price, £161.00, less costly than other executive chairs which offer similar benefits and features.
Available in black or blue mesh, the chair can arrive at your workplace for the next working day through Office Furniture Direct's free delivery service. Go with our editor's expert opinion and get yourself a new first rate work chair.