How to Plan an Office Fit-Out
July 11, 2019 Patrick
What to consider when planning your refurbishment
Planning an office refurbishment can be a daunting prospect. Whether you're relocating to a new office, expanding or just starting-up, investing in interior design can be both difficult and costly. We at Spotted Penguin have highlighted a few pointers to help companies get the maximum return from their office space.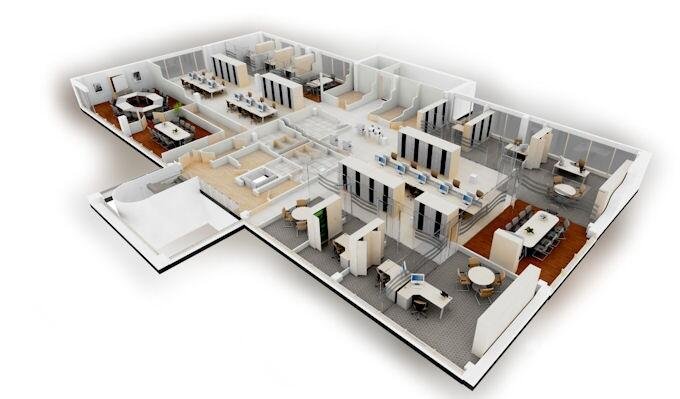 The space's potential
Gathering up all the information you can about your space, its features and measurements, is the first step. This will help determine what kind-of fit-out your space allows. Features include pillars, impeding walls and mains ports which all need to be taken under consideration. If you don't have the blueprints, getting them from the builders or the electricians is probably your best bet.
Sending those prints to us, we are able to divide your area into possible sectors and choose a selection of furnishings. We will be able to maximise your space with appropriately sized furniture and generous workstations. The kind-of fit-out also depends on the nature of your business. Office Furniture Direct has a wide array of desks, chairs and accessories, each of which are purpose-built. For an efficient and appropriate working environment, our floor plan service will help you capitalise on your space's potential.

Cohesion
With a large market full of inventive products, its easy to get lost and miss the bigger picture. Items need to not only look good together but also work together. Your workplace is an example of your brand and is an excellent opportunity to give a great first impression. It also affects the satisfaction of workers, colourful vibrant offices reflected in the attitudes of the inhabitants.
The simplest way is to buy by brand. Gentoo, Dams and TC Office have matching ranges with are ideal for the professional office. They include accessories and meeting tables which ensure a complete solution. Explore our collections and find the style which matches your vision.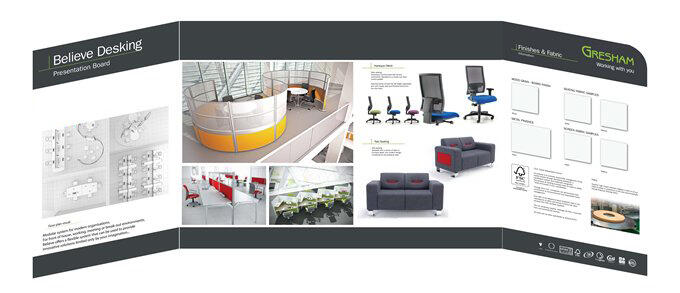 Budget
As with all new builds and expansions, properly budgeting and prioritising is the best way to avoid overspending. When buying on a budget it can be difficult to find the exact product for an affordable price. Office Furniture Direct has recognised this issue and now offers excellent bundle deals.
These cheap office furniture deals include a matching set of furniture; desk and pedestal with optional storage and operator chair. Our wide choice of bulk bundle deals come in a variety of combinations. Customisable options are also available including multiple wood finishes and leg variants. Our bundle deals have received excellent customer feedback.
If we don't have a bundle suiting your needs call us and we will happily quote you a favourable price for your needs. Call now on 0333 253 5427.
Specialist items
For larger or bespoke offices, high ticket items are ideal for raising your work environment to the next level. Advanced desk accessories including monitor arms are proven to boost productivity and long-term wellbeing. These benefits are also noted for height adjustable desking. Sit stand desks can be electronically adjusted and provide a solid agile workstation for any size employee. Specialising your office will help improve output and comfort.
Many modern workplaces are employing soft seating and other social furnishings into their work environment. These products are often used to create breakout areas or more relaxed zones. They have been very positively received and provide a range of uses. Our breakout furniture ranges are popular for a contemporary welcoming areas or receptions, while keeping practicality in mind. Ideal for waiting rooms and corner offices, soft seating should always be considered when outfitting an office landscape.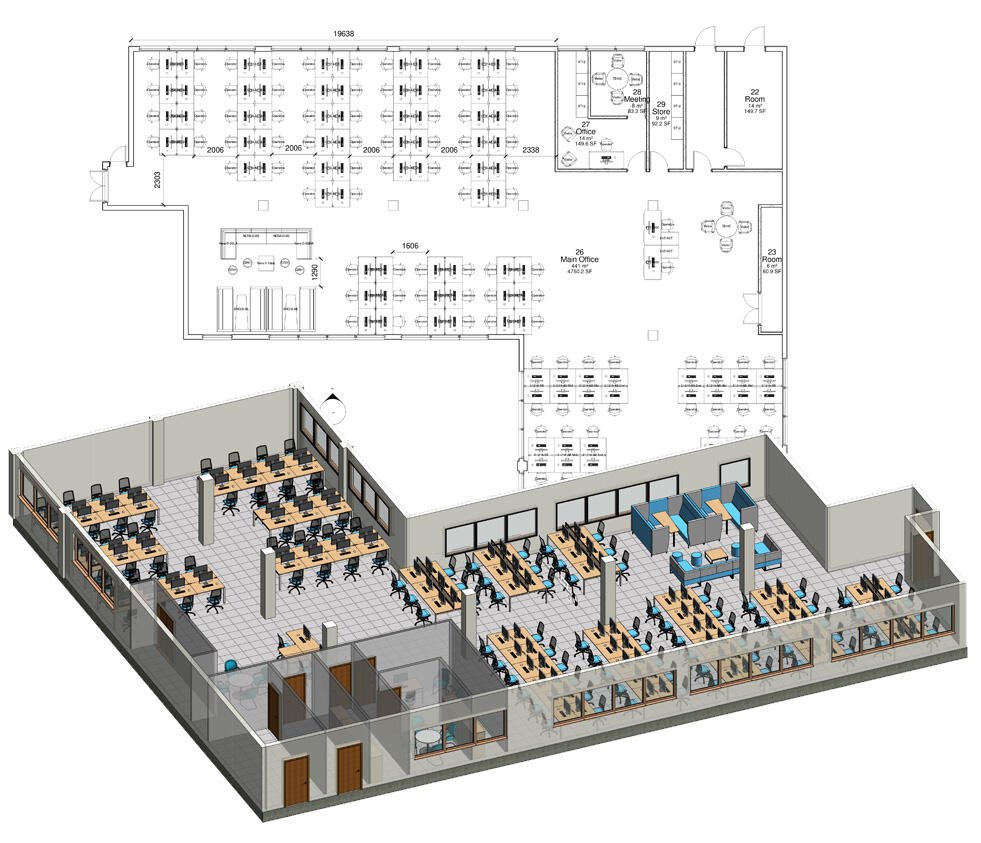 Delivery
After exploring your options, checking the measurements and finding an ideal range, the final point is delivery. Office Furniture Direct offer free delivery as standard on all products. We eliminate all the hassle, ensuring the process is done quickly and smoothly.
We also offer an installation option. Office Furniture Direct is able to fit the products into space son the ground floor of properties. All packaging will be taken away and recycled as appropriate.
Following these pointers, every refurbishment will be easy, affordable and stylish. If you choose to purchase a complete solution with Office Furniture Direct, our extended guarantees will ensure an excellent quality fit-out useable for years.