Best Orangebox Task Chair - Editor's Choice
September 12, 2019 Patrick
Best Orangebox Task Chair - A review by our editor
Orangebox are specialists in ergonomic office chair design and have two decades of expertise in the office furniture market. Since their launch in 2002, Orangebox have been at the forefront of task chair design, helping shape the office landscape. Each year brings a new chapter to Orangebox's Smartworking showrooms. But with so many generations of products now available, which is the best of the Orangebox task chair collection?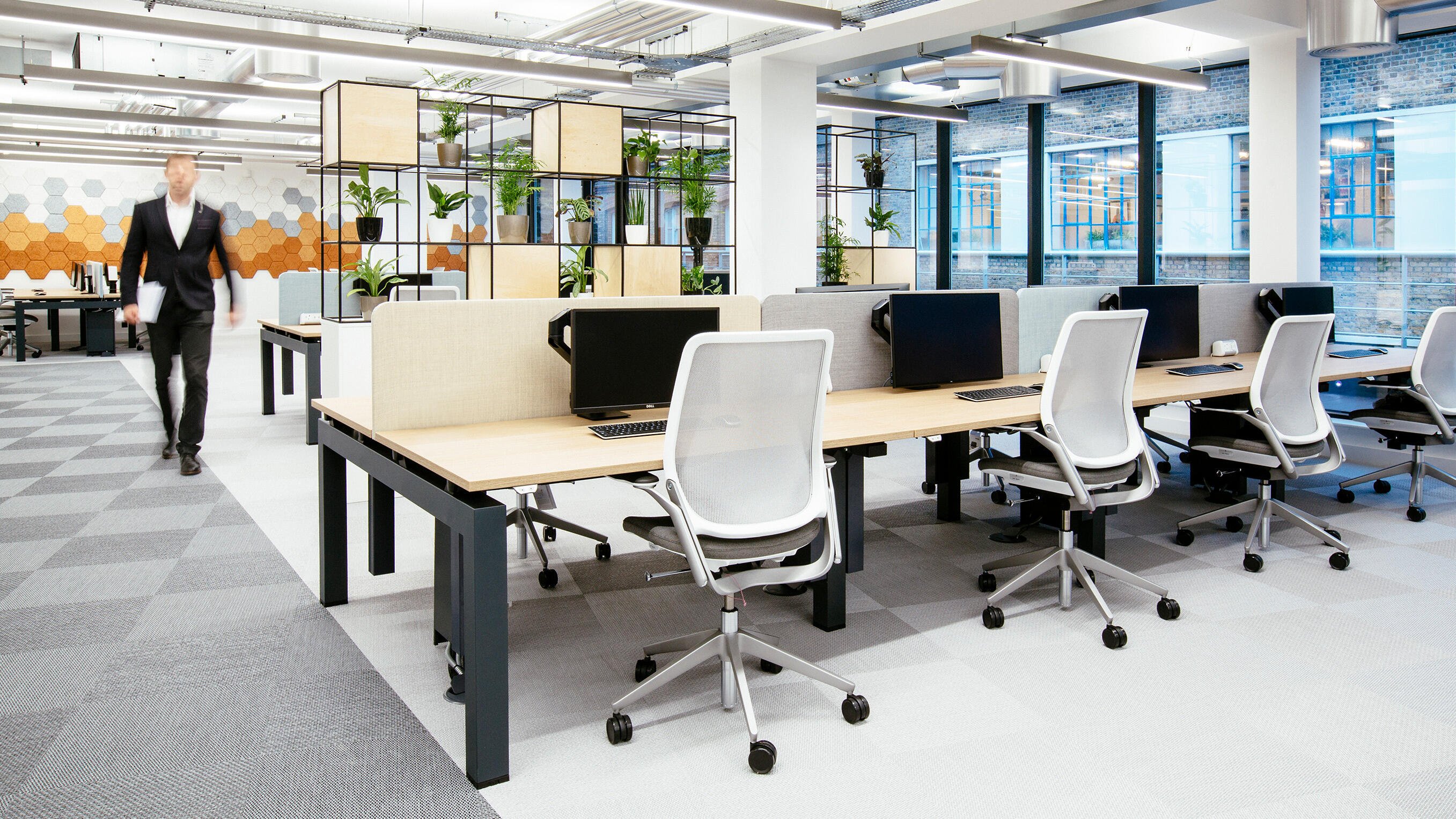 Best Orangebox Task Chairs
Orangebox's diverse collection aims to improve customer comfort and welfare. Models cater to users ranging in height, size and stature. Orangebox offer a Suitable Seating Service where a professional will come out to your workplace and prescribe the best chair for your needs. They will also teach you how to sit, adopting your posture to a healthy working style. Orangebox models are designed to be both healthy and stylish.
With each product, you will find full specification files, certification, assembly guides and videos. Orangebox have pushed to improve their environmental responsibility and maintain their ethical standards. Our editor has selected three chairs to recommend, they are: The Tailored Option, The Eco-Friendly Option and The Best Option according to our editor.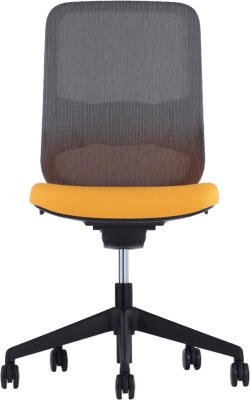 Orangebox's Do chair is the most popular and recognisable model of Orangebox's collection. It is stylish, elegant and modern, perfect for the universal workplace. It is a complete seating solution, benefitting from a range of optional features and add-ons.
This Do chair is one of the most tailorable seating solutions on the market. It is able to support full workday usage. The Orangebox Do is highly sought-after, able to adjust to multiple users or be specified to suit a workers needs. The various features include multi-adjustable 4D arms, headrest, tilt restrictive travel limiter as well as fully customisable colour options. Take advantage of elite adjustable design to improve productivity and workplace welfare.
Default Do models use a weight balancing synchronous mechanism. This encourages movement throughout the day with up to 20° recline. The mechanism helps the chair move for rather than against the user, adapting to the user's working position. A travel limiter can be added which allows the chair to be locked upright and also has one of three recline positions. Travel limiters are pre-built into Do chair during manufacture, requiring no assembly.
This product is a favourite alongside the Suitable Seating Service, creating a bespoke and tailored chair solution. The Do chair is a fairly price model offering more than most in its bracket due to its vast arsenal of features, supply-line and build quality. Prices vary depending on add-ons, currently £307 inc VAT.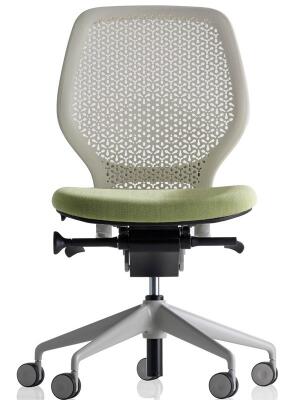 A revolutionary chair that has changed perspectives on the ideal green office. Orangebox wanted to lesson their environmental impact whilst maintaining a high volume of manufacturability. And through the Ara chair, Orangebox became the first European manufacturer to achieve a cradle-to-cradle design. This means the product is natural with a biometric approach to its manufacture and lifecycle.
The key feature of the Ara chair is its Elastomer back panel. The elastomer material is a biodegradable polymer. This has helped make it Orangebox's most eco-friendly chair with a huge 98% recyclability. A superb option for large scale kit outs, the Ara chair has helped redefine worker perspectives.
The Ara chair's polymer back sports a modern design with six colour combinations. The unique back is soft to the touch and has a long lifetime use. A mesh back Ara chair is also available.
The Ara chair also benefits from Orangebox's excellent ergonomic design standards. Its contoured structure assists the correct working posture. The large back provides extensive support over a full working day. Go enviro for £438 inc VAT.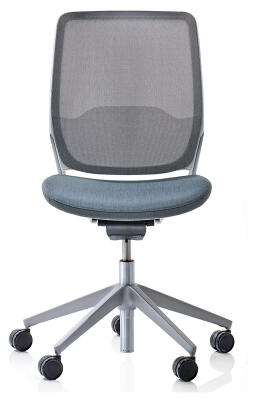 Stylish, Simple, Superb.
The Eva chair from Orangebox is the most understated model of the new generation. Orangebox describe it as "the most efficient combination of materials and design we've ever put into a task chair."
The new generation, dubbed Lighttouch, upholds both environmental responsibility and manufacturability – the primary tenants of Orangebox's Smartworking philosophy. Lighttouch aims to simplify office design, the Eva reduced to its bare necessities. Efficiency is key with a universal seat structure aimed a offices with broad demographics. The Eva is also customisable with 4D armbar add-ons and a range of colours. It is fully adjustable and retains Orangebox's patented synchronous seat mechanism with an extra travel limiter.
Eva task chairs are 99% recyclable and are made of 50% recycled content. Orangebox have tried to keep their supply-line localised to minimise their carbon footprint. The company aims to provide a positive contribution to the local and global environment, and this chair is another illustration of a green workplace.
Comfortable, customisable and in the lower end of its price bracket, the Eva chair is an intelligent choice and our editor's favourite. A must have at £376.80 inc VAT.