Essential for the office environment, office cupboards provide the perfect storage solution for a busy workplace. With a choice of styles, finishes, and sizes, our diverse range of cupboards offers a selection of products suitable for any office interior.
Office storage cupboards are a must-have in any office environment. This includes home offices, small offices, and large corporate offices. Every workplace needs somewhere to store things. These are the ideal solution for organising and storing. It will hold many things such as essential equipment and belongings.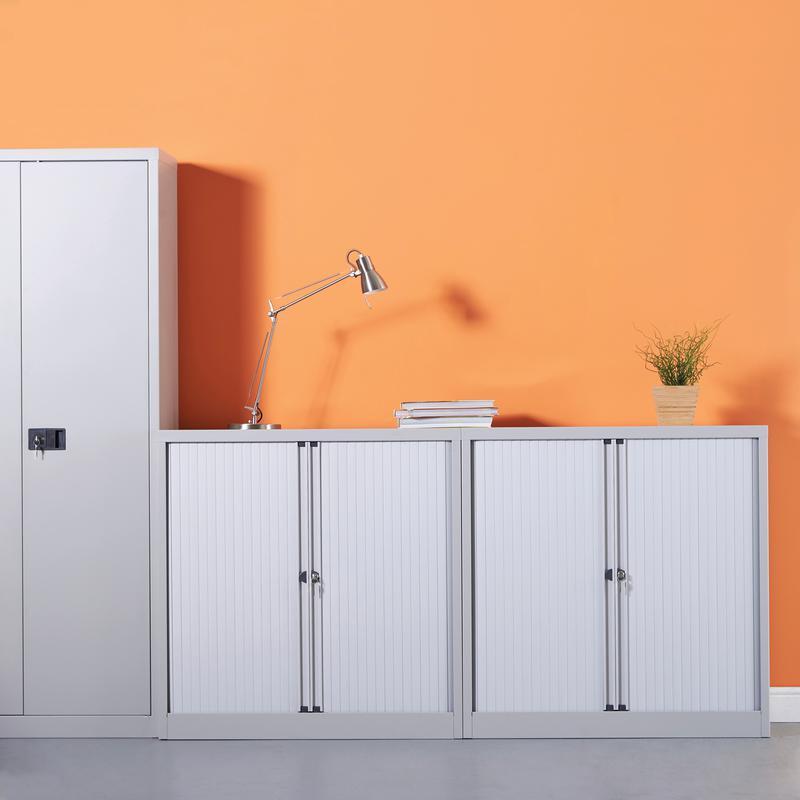 Our Range
We offer a variety of metal cupboards and wooden cupboards. Many of our models are lockable and secure. Our office storage cabinets are durable. It ensures they can meet the needs of a busy workspace. Our wooden office cupboards use genuine wood panels. This enables them to benefit from the wood's knots and natural flaws. These can be used to store items or as stationery cupboards.
Gentoo
The Gentoo collection is ideal for any sized office. It ranges from desk height up to the ceiling. Wood finishes include Beech, Maple, Oak, Walnut as well as a White. They make use of 25mm panels which are sturdy and reliable. The 2mm protective edges are useful in busy offices. It helps to avoid scrapes and bumps as people walk past. Many models feature adjustable shelves. This in turn offers plenty of variation in space. They are the ideal storage with cable management properties. Gentoo's range has a positive impact on office. Especially in the openness and grouping of the office.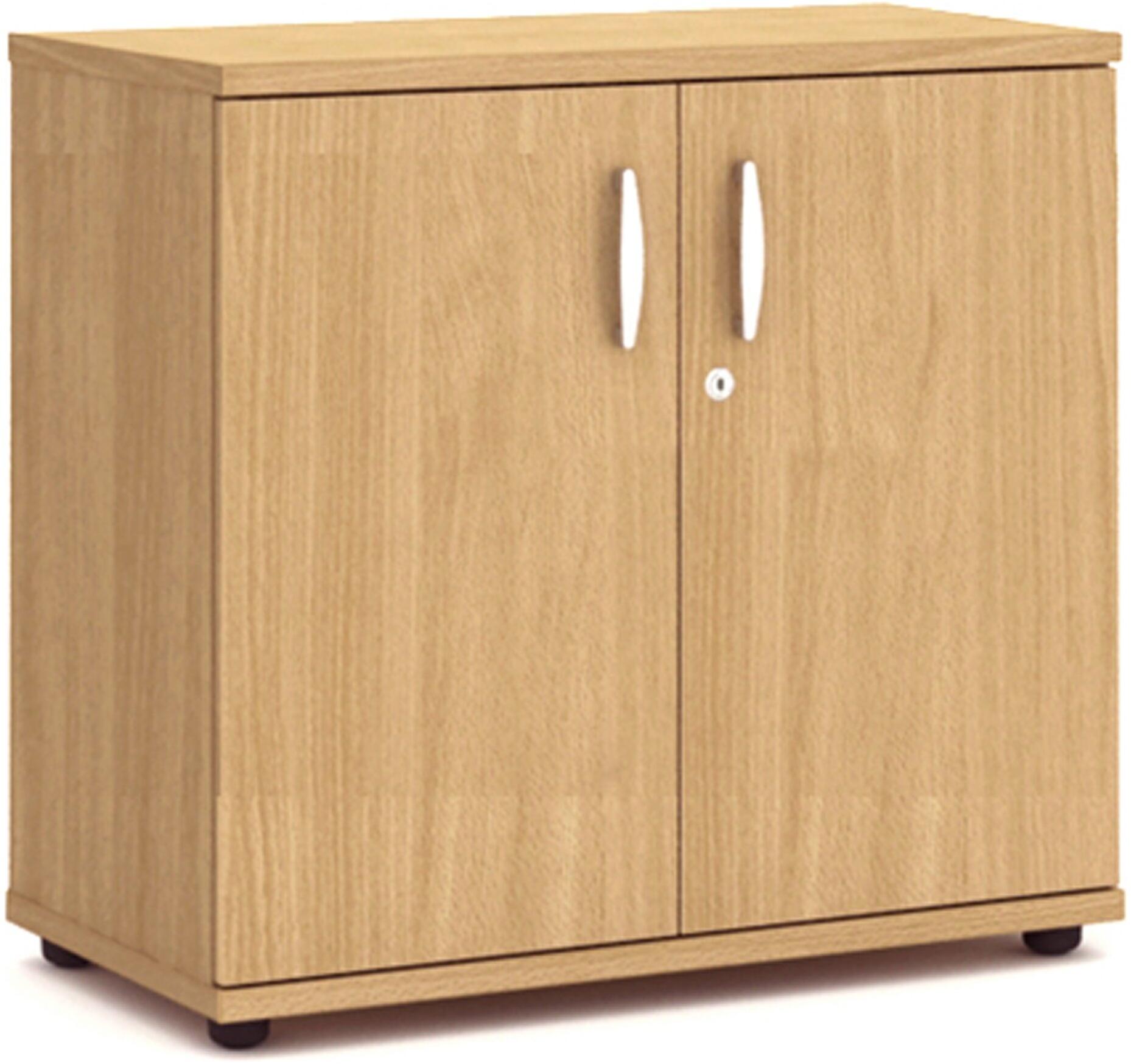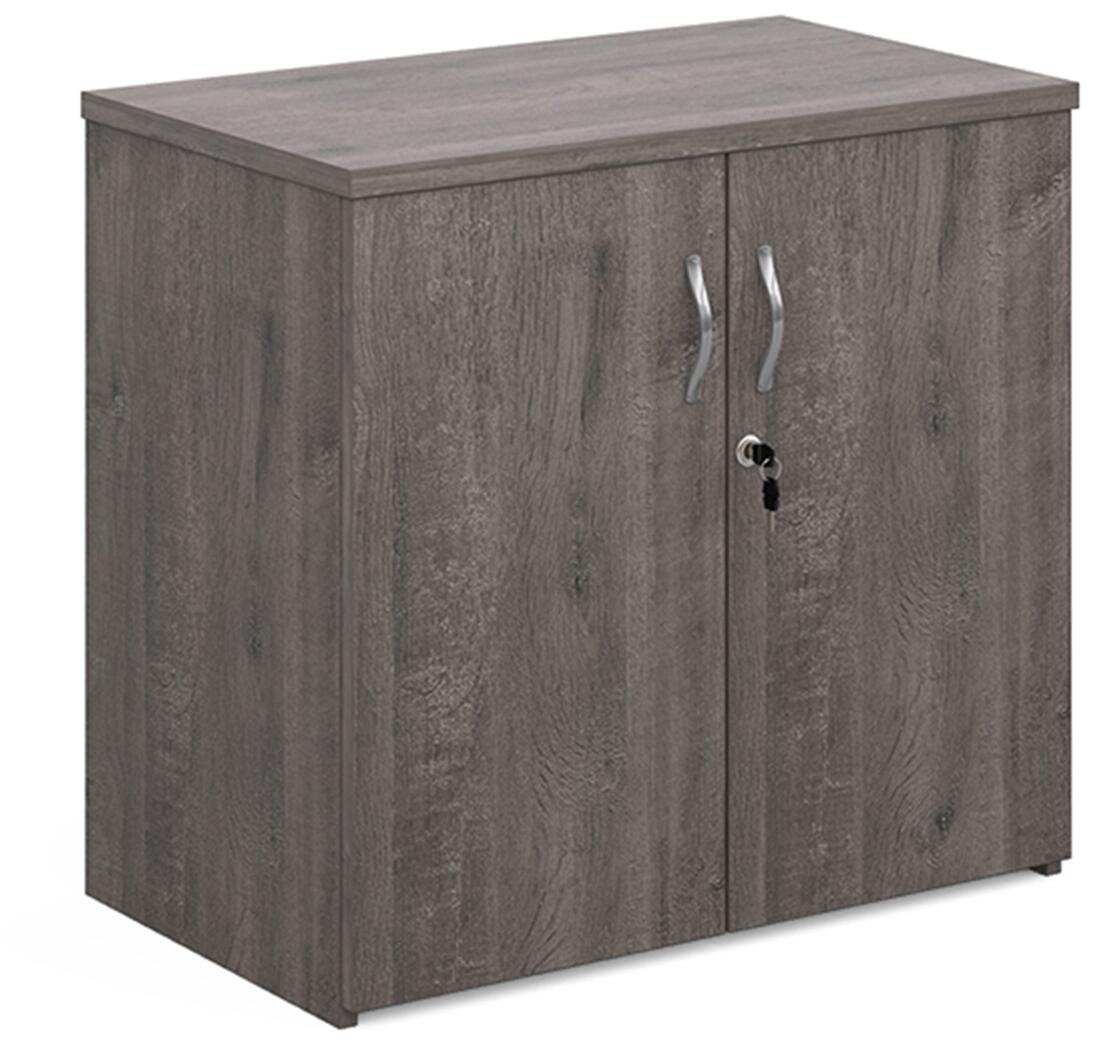 Dams
Dams use quality sustainably sourced timber panels. Other producers have been known to use thin hardboard or plywood. The desk cupboards come flat-packed. Easy to install and provide plenty of storage for the office. Dams have the tallest range of storage cupboards. They are available in a choice of natural wood or metal finishes. They are lockable with a single action mechanism. Each cupboard includes 2 keys. The Dams collection combines beautifully with the Dams desking for a complete executive aesthetic.
TC
The TC range is suitable for both domestic and commercial use. They offer a stylish look at an affordable price. They are lockable, durable and the finish is scratch and stain resistant. The wooden office cabinets feature various finishes. This includes Dark and Light walnut, oak and maple, beech and plain white. With a great 5-year warranty, the models provide a great foundation for redesigning an office space.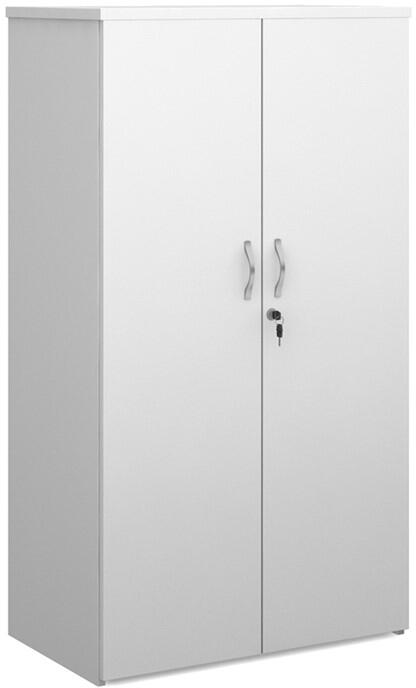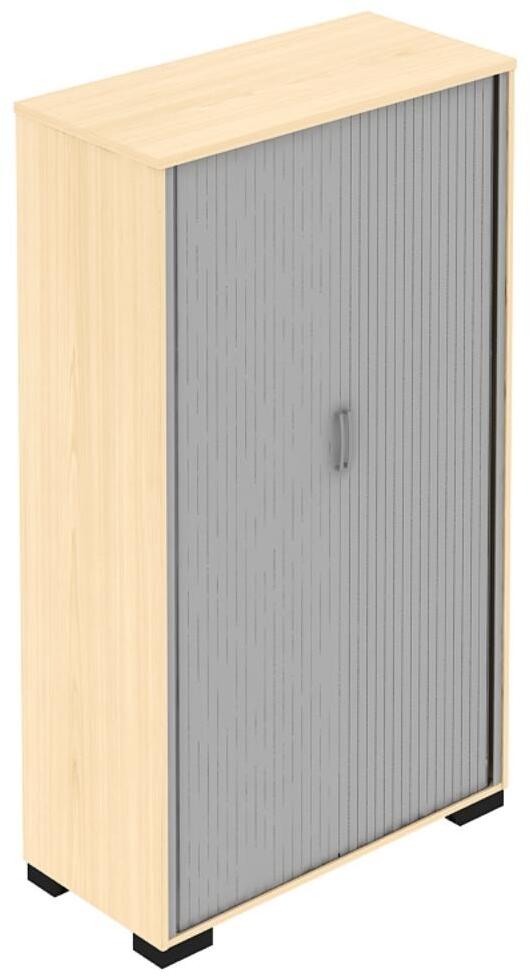 Elite Office Wooden Cupboards
For the most exclusive wood storage solution, Elite off the best materials and the best designs. Their MFC finish wood panels are available in a wide range of tones and colours. The Elite range is lockable with 2 key per products and can feature strong tambour doors. Elite products include free full installation to any floor of properties and residencies. Delivered within 4 weeks and all packaging removed, purchasing a top-class Elite solution is hassle-free.
Bisley
One of our newer ranges, the Bisley range offers products that will most likely be found in a creative's office. Their product range is available in metal only, but they offer products that give you a lot of choice in style and colour. With some models offering over 10 colour choices, you are sure to find one to match the current style of your office. They also offer some alternative type of storage cupboards.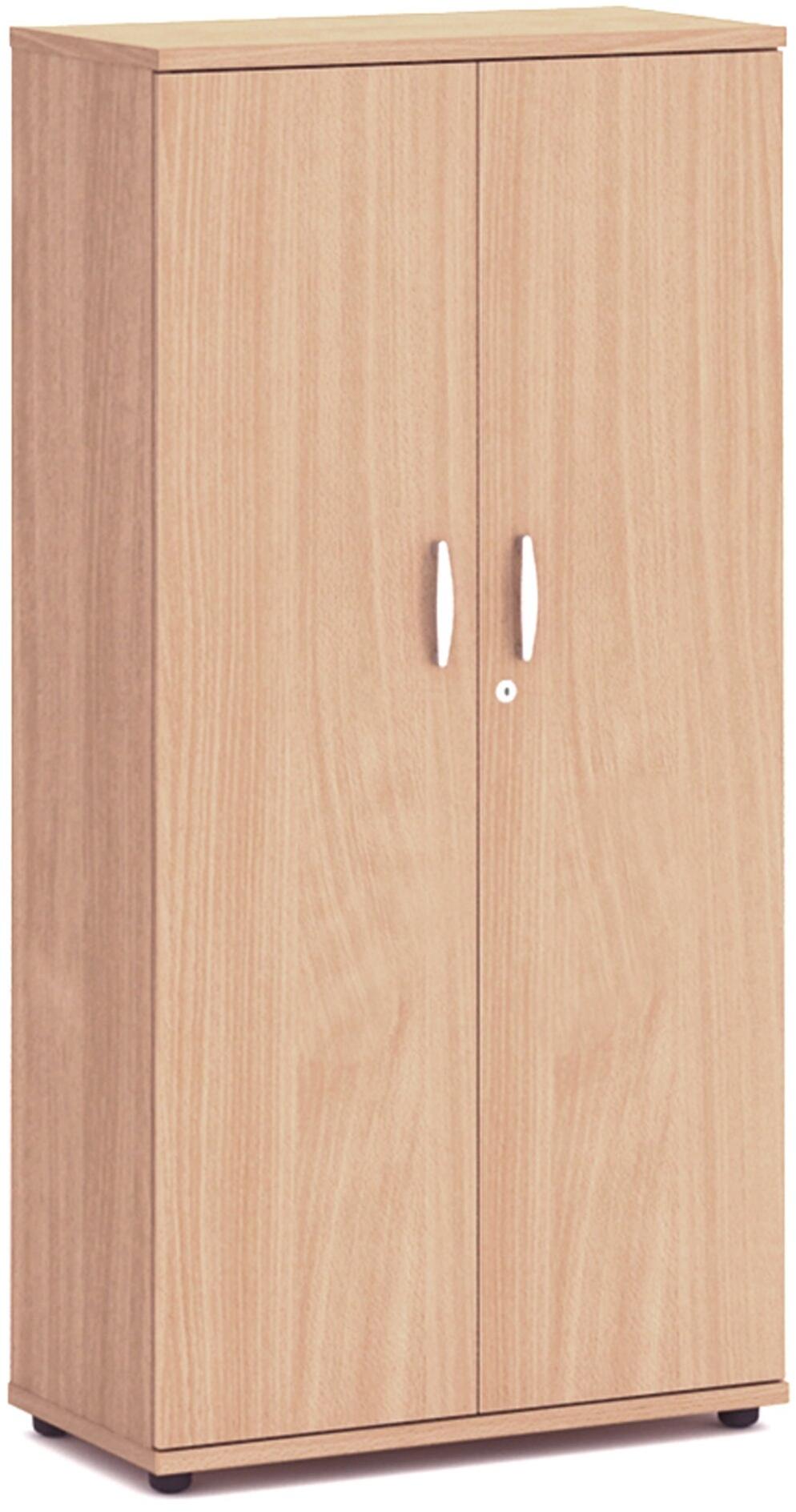 Nautilus
Nautilus is our newest range of products in this selection. They are available in a natural wood finish and a choice of number of shelves and widths. Complimented by their range of matching products, these will look great in any office. Great for a variety of uses, especially hiding away those inkjet printers.
Teknik
This is our range that works great in a home office and can double up in terms of office storage and home accessories. Some models offer lockable cupboards so can be used for precious metal storage, and some have drawers. This is a mixed range in terms of layouts but offers quality wooden products in a variety of designs.
If you are looking for other office storage solutions such as metal cabinets or a file cabinet, visit our office storage section for a huge selection.
Why use us?
At Office Furniture Direct, our priority is our customers. Every single product we stock has been sourced based on our customer's needs. All products are quality checked to ensure standards are being adhered to. We offer a huge range of office cupboards in all shapes, sizes, materials, styles, and colours for you to choose from. Each product comes with a minimum of 1 year warranty, but many will carry a longer warranty. We offer free delivery, no matter how much or how little you spend, and we also offer a no quibble 14 day return policy. If you change your mind, simply return your product in its original condition and we will issue a refund. Moreover, we offer price match promise so we guarantee that if you do find one of our products cheaper elsewhere, we will match the price.
If you'd like to find out more about our office cabinets, or would like to enquire about stock, you can call one of the team on 01480 220311 who will be on hand to help with your query.
Delivery Times
Delivery times for our products vary depending on which range you are purchasing. Each range and individual product state their estimated day delivery time during checkout. We deliver to most UK locations with free delivery as standard. To discuss delivery details, call us on 01480 220311. We also offer an optional nationwide installation service. This is a completely optional service where if you choose to make use of it, our fully trained installers will install the furniture in the locations that you choose as well as disposing of any packaging in an environmentally friendly manner.