Our diverse range of office shelving offers a variety of features including open tops and lockable cupboards and with up to 5 shelves it is ideal for keeping the office clean and tidy. With a choice of styles, finishes, and designs, it is easy to find a cupboard to complement your office or home interior on a budget.
If you're looking to get organised in the workplace, you've come to the right place. Our office shelving solutions are designed to help you maximise your space and keep everything in order. Whether you need a few extra shelves to store your files or a complete system for your entire office, we've got you covered.
Our products are built to last and can withstand the demands of even the busiest workplaces. Made from high-quality materials, our shelving is sturdy, durable, and can handle heavy loads without buckling or breaking. Plus, our shelving is easy to assemble and customise to fit your specific needs.
We offer a wide range of office shelf options, from basic single shelves to complex systems that include drawers, cabinets, and other accessories. Whatever your needs, we can help you find the perfect shelving solution for your workspace.
So, if you're ready to get organised and maximise your space, browse our selection today. With our high-quality products and exceptional customer service, you can trust that you're getting the best value for your money.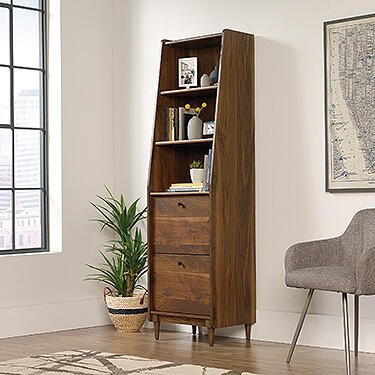 Our Range
At Office Furniture Direct, we understand that storage and organisation are essential for any office. That's why we offer a wide range of office shelving solutions that are designed to meet your specific needs. Whether you're looking for a place to store important documents, office supplies, or decorative items, we have the product solution for you.
Our range includes a variety of styles, sizes, and finishes to suit any workspace. We offer both freestanding and wall-mounted options, as well as modular shelving that can be customised to fit your exact needs. Our shelves are available in a range of materials, including wood, and metal, allowing you to choose the perfect look for your office.
One popular option is our Gentoo shelving range, which is perfect for heavy-duty storage and organising. Made from durable materials, these office shelving units can hold a significant amount of weight and are perfect for storing large boxes or equipment. They are available in a range of sizes, including both wide and narrow shelves, to fit any space.
For a more modern and contemporary look, our Teknik range is the perfect choice. These are made from a mix of wood and metal, which is incredibly strong and durable. They are perfect for displaying decorative items, such as vases, picture frames, or awards, and can add a touch of elegance to any office. Great for use as home office shelving as they offer the style and versatility often sought in home office furniture.
If you're looking for a more traditional look, our wooden range is the perfect choice. Made from high-quality wood, these come in a variety of finishes, including oak, mahogany, and walnut. They are perfect for storing books, files, or office supplies, and can add a touch of warmth to any office.
No matter what type you need, you can count on Office Furniture Direct to provide you with high-quality, durable solutions. Browse our selection online today to find the perfect shelving for your office.
Best Value For Money
The Nautilus Aspire is a stylish and practical addition to any home or office space, providing ample storage for books, folders, and other essentials. Measuring 800mm in height, the unit features one shelf and is made from high-quality materials, including a beech finish, ensuring durability and longevity.
One of the key benefits is its excellent value for money. Despite its high-quality construction and attractive design, the unit is priced competitively, making it an affordable option for those looking to enhance their workspace without breaking the bank.
In addition to its affordability, the Nautilus Aspire also offers excellent functionality. The single shelf provides ample space for storing books and other items, while the beech finish ensures that it fits seamlessly into a range of office or home décor styles. Its compact size also means it can fit comfortably into smaller spaces without taking up too much room.
Overall, it's an excellent investment for those looking for a practical and attractive storage solution that offers excellent value for money. Its durability, functionality, and affordability make it an excellent choice for any workspace or home, and it is sure to be a reliable addition for years to come.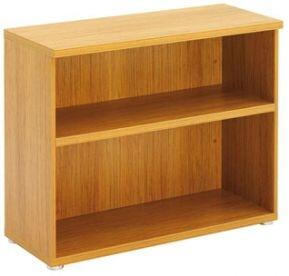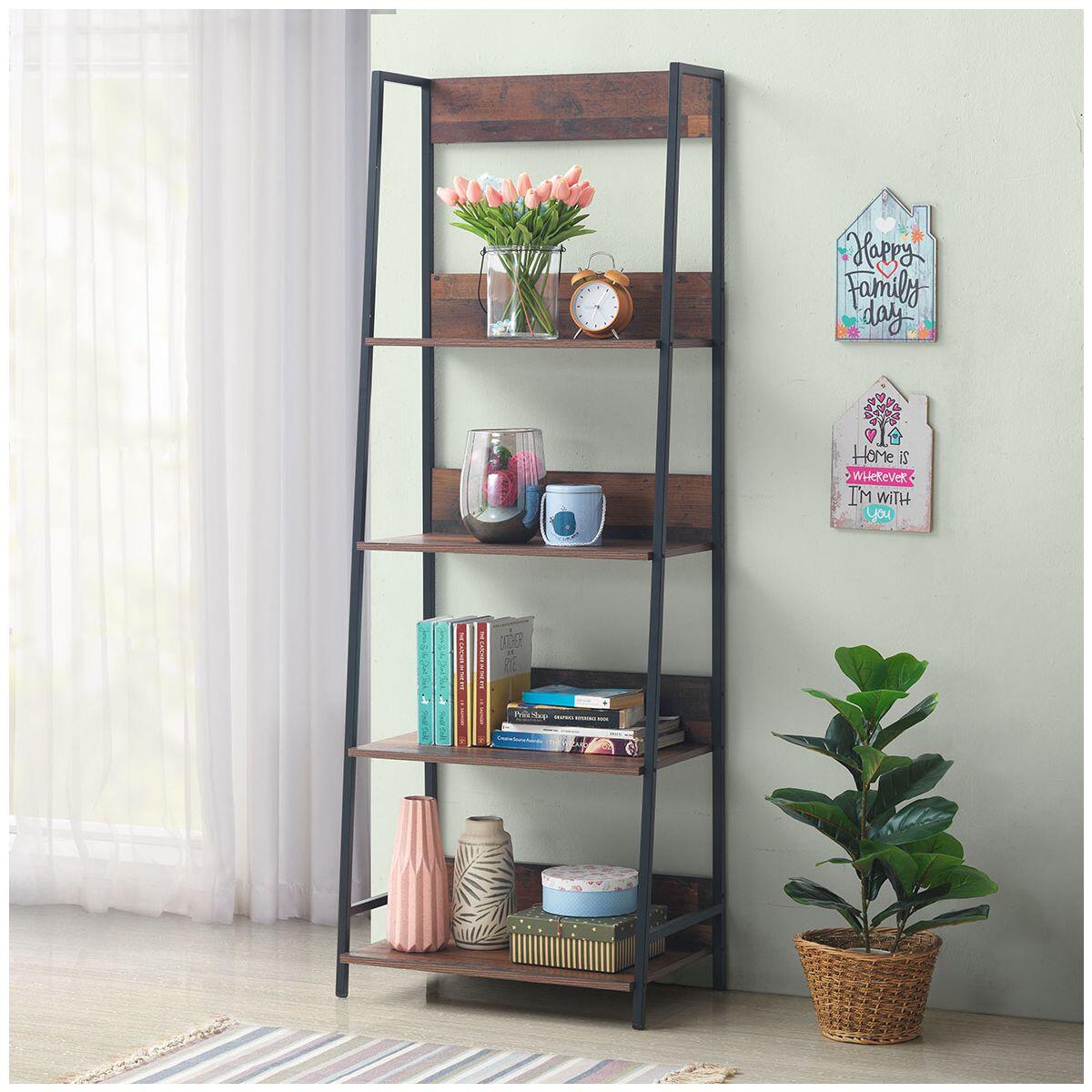 Best For Style
The Abbey unit is a stylish and functional piece of furniture that can elevate the look of any room. With its sleek and modern design, this office shelf unit is the perfect addition to any contemporary or traditional setting.
It features four spacious shelves that provide ample space for storing and displaying books, files, decorative items, and other items. The shelves are made from high-quality MDF and are finished in a stunning oak effect, which gives them a warm and natural look. The edges of the shelves are finished in a contrasting black to add a touch of sophistication to the design.
The frame of the unit is made from durable steel that provides a stable and sturdy support for the shelves. The steel is finished in a powder-coated black that not only looks great but also adds an extra layer of protection against scratches and wear.
It has a simple and elegant design that can complement any decor style. It's perfect for use in a living room, home office, or bedroom. Its compact size makes it an ideal choice for smaller spaces, while its ample storage capacity makes it suitable for larger rooms too.
Overall, it is a stylish and versatile piece of furniture that can enhance the look of any room. Its sleek and modern design, combined with its high-quality materials and excellent functionality, make it a great investment for anyone looking to add some style and organisation to their living or working space.
If you'd like to find out more about our products, or would like to enquire about stock, you can call one of the team on 01480 220311 who will be on hand to help with your query.
Delivery Times
Delivery times for our products vary depending on which range you are purchasing. Each range and individual product state their estimated delivery time during checkout. We deliver to most UK locations with free delivery as standard. To discuss delivery details, call us on 01480 220311. We also offer an optional nationwide installation service. This is a completely optional service where if you choose to make use of it, our fully trained installers will install the furniture in the locations that you choose as well as disposing of any packaging in an environmentally friendly manner.
Why Use Us?
Office Furniture Direct have been supplying quality office furniture to offices throughout the UK for over 15 years. We have developed a reputation for offering quality goods and excellent prices. We always have a wide range for you to choose from and always give the best warranties on the market. We aim to provide excellent customer service and ensure that our customers get the products they require at the time they need them in the place where they are needed. If you need any help at all with your purchase, please do not hesitate to contact us.