How to work from home the right way
April 18, 2020 Patrick
Finding isolation in your own home can be a struggle, but getting the home office right can do wonders for your work.
If you are planning to become a remote worker, you'll be joining over 4.2 million Brits who already work from home according to The Office of National Statistics. This number is expected to rise, following the upward trajectory of a 74% increase in home workers over the past ten 10 years. News outlets stated today that thousands of people are likely to be working from home for the first time this week.
What can remote workers do to stay efficient and productive? These key tips are provided by employees and freelancers who have years of experience working successfully from their homes.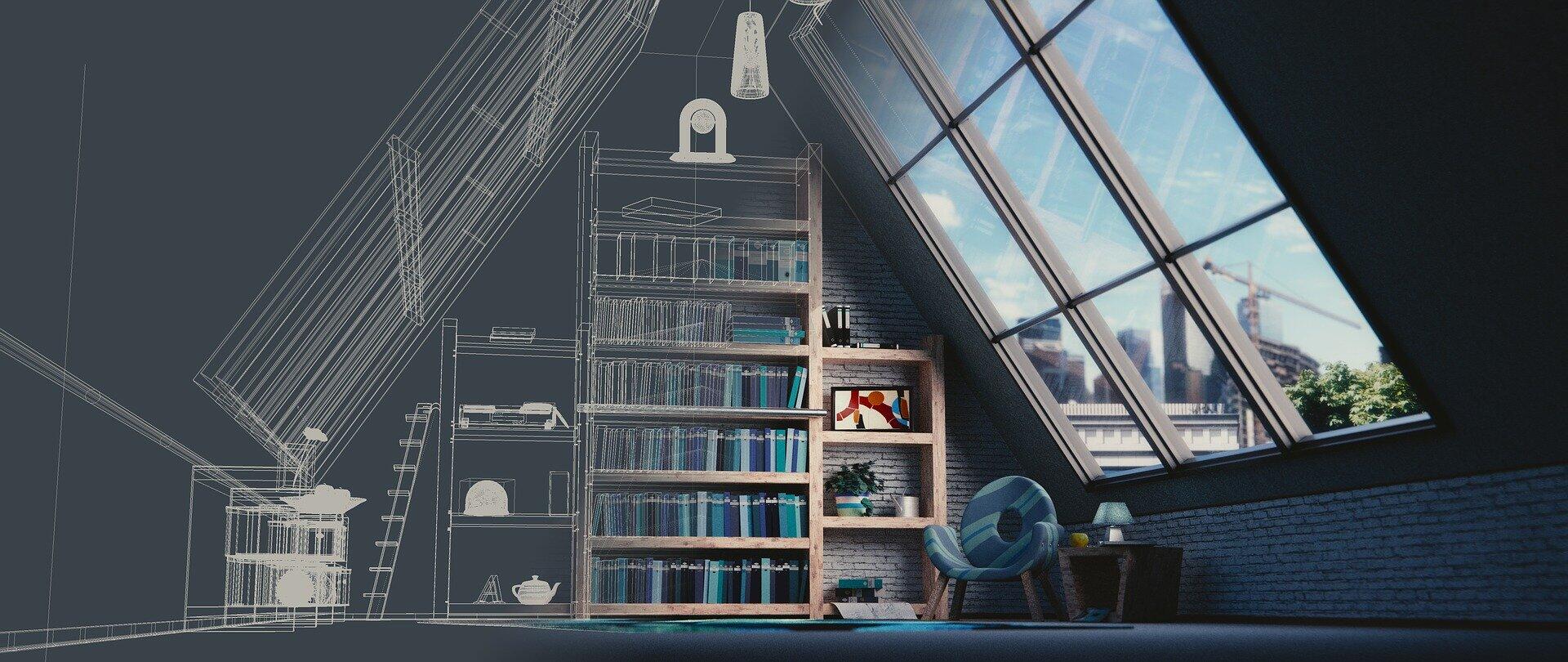 Create Your Own Space
"Not having a well-equipped home office space when people begin remote working can cause a temporary decrease in productivity," A CEO explains to BBC's Worklife. She says double monitors and a wireless keyboard and mouse make her more productive at home. But it doesn't take a wild array of accessories to get your gears moving - its the illusion of an office space which has been proven effective for home workers. Turning a room or dedicated space into an office environment is a good way of separating work-life from the leisure time normally associated with the home. This is particularly effective if you are an office worker newly converted to the home lifestyle.
It can be difficult to square away a private area for yourself in the home, but it has been seen to be very worthwhile. Be it a converted spare bedroom or just a corner desk, space is important and creates an invisible barrier helping to block out distractions.
"It takes an inordinate amount of time to regain your focus once you've been distracted at work, and the distractions at home can be even more invasive than those in an open-plan office," a freelance writer tells The Guardian. "A separate workspace makes it easier to take your mind off business when you're not working, which in turn boosts productivity." A home office set-up is a popular and effective solution. A professional desk specifically designed for home use as well as a comfortable ergonomic chair are paramount for creating you own space.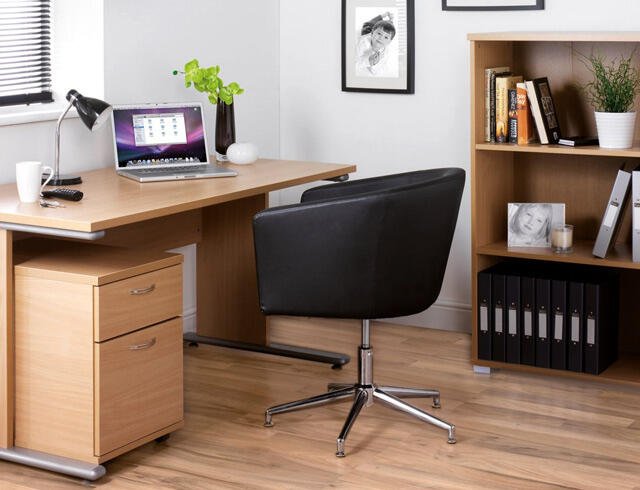 Delivered Home Office Furniture
A suitable desk and operator chair are key to staying happy and healthy while working from home. Back pain and neck strain are frequent complaints of office work, but these issues are only exacerbated when isolated in the house. Working from a flat dining chair or shallow coffee table can cause painful musculoskeletal conditions. Wherever we work, we need spinal support, neck support and suitable mobility.
Why to buy a Home Office Chair?
A great solution is an ergonomic office chair. Ergonomic task chairs include adjustable qualities and supportive comfort throughout a full workday. They have a height adjustable setting, tailoring to the needs of the worker. Often arms and headrest height and depth can be altered as well as some featuring a synchro tilt setting which helps promote active sitting. Wheelable ergonomic office chairs are great for a dedicated office space within the home. The benefits of ergonomic seating for sedetary workers are proven to be both physical and mental.
Faux leather office chairs are an alternative multipurpose home solution. Ideal for computer related tasks, faux leather is comfortable and able to blend well with the more relaxed home décor. Generously sized and supportive, faux leather office chairs can involve wheelable castors, four legs or the cantilever style. They are highly sought after and offer long-lasting durability. Each products comes with an excellent extended warranty and minimal self-assembly.
The correct home office chair is important to maintain a healthy and productive remote workstyle. Our products are available for next day delivery. We also offer a full installation service; you can select the installation service at the checkout stage. Alternatively, call us on 01480 220311 to discuss your requirements.
Why to buy a Home Office Desk?
Whether it's a desk for a separate room or one which won't look out of place front-and-centre, getting the home office desk right is crucial for staying happy and healthy in the home. Home office desks must balance practicality with a warm homely style. Our collection offers a range of styles, including desks made from wood or glass. Browse and choose an option which best suits your needs.
Our natural wood desks employ traditional high-quality woodworking techniques and sustainable timber. The home study furniture offers a warm look and feel perfect for any room. The desks often feature a number of storage facilities engineered into their design. Their varnish is heat, stain and scratch resistant and many are lockable.
The wood desk designs are durable and long-lasting. They feature a range of styles including industrial, modern and traditional, offering a choice of wood finish and optional metal handles. Attractive yet practical, a wood home office desk is a step toward organising your day and staying productive.
Office Furniture Direct has made the process of creating your own home office environment as easy as possible. Home office bundles are now available with free delivery to UK locations. Installation options are also available, selectable at checkout.
Stay productive, stay healthy and stay happy when remote working. Getting it right will provide more time for yourself, your family and for your work, making it feel like the privilege it is to be able to work from home.
* * *
Once you have your own home office space sorted, the next step is to organise your timetable, networking systems and online platforms. Not only is networking important for completing tasks and saving work files, its also vital for interacting with colleagues.
We have collated a few of the best free networking tools to use when working from your home office...