Designed to provide comfort and support, task chairs are a great choice for those who work from a sedentary position for long periods of time. They are durable, reliable and can cope with a busy workplace. Choose from a selection of brands, sizes, colours, prices, and functional add-ons.
Features
| | |
| --- | --- |
| Up to 5-year warranty | Range of colours and styles |
| Designed for healthy seating | Height can be adjusted |
| Depth can be adjusted | Quick and easy self-assembly |
| Range of materials to choose from | High weight tolerance |
Task chairs have been designed to improve your sitting position. They are flexible which allows you to tailor them to your needs. You can adjust the height and depth of the seat to enhance your comfort and practicality. This can improve your wellbeing and efficiency when working for long hours at your desk. We offer high backed models which have an integrated head rest and extra lumber support. Well-designed ergonomic support from your chair is proven to improve the health of those who remain in a still position for long times during the workday. They are versatile, suitable for the office or home office, and can retain comfort all day.
Whether you work in the office or work from home, comfort is essential when working long hours. Chairs that offer extra comforts, such as a padded seat or an ergonomic design, can help to ease the strain that is put on your body when working at a desk chair. Within our range you'll find the perfect chair for your working needs. Alternatively, browse through our executive office chairs or computer chairs section for even more choice and availability.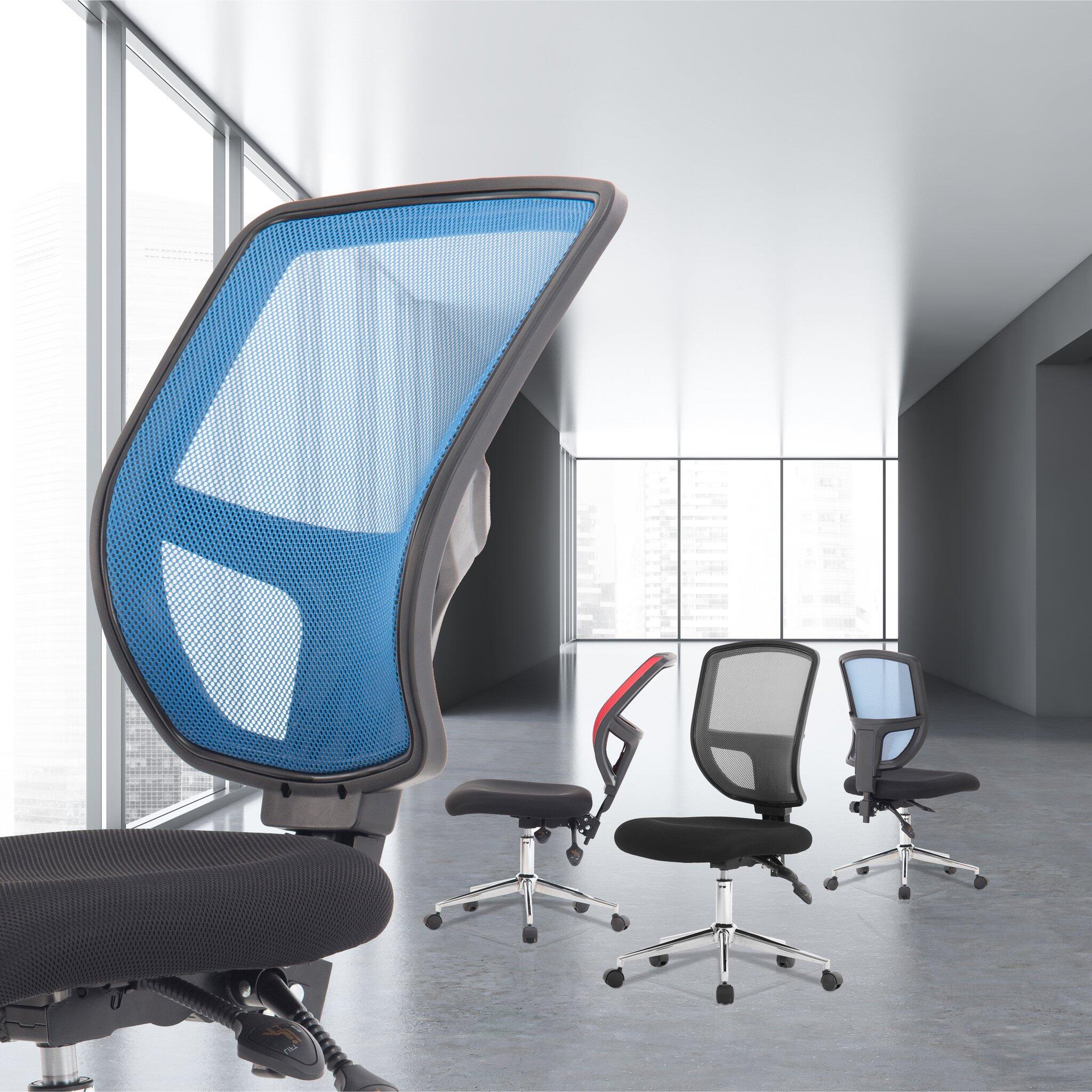 Our Range
Office Furniture Directs supplies a range of task office chairs, perfect for the modern high-tech workplace. The choice of colours allows you to customise your chair to match your workspace. Our chairs are made from materials that stop them from breaking down over time. With a long warranty and a hard-wearing quality, the chair will soon be a permanent part of the office. This means that choosing a colour and style to match your office is very important. Whatever your choice is, we are sure to have the style and colour you need. Whether your preference is loop arms, arms that can adjust their height, or armless, our products will give you the support you need to get through the day.
Our range gives you a choice of armrest designs. You could choose a nylon armrest which is strong and fixed to a set position or choose adjustable armrests. They can be loop shaped, level, or a wave which moulds to the contours of your arm. There are many types of fabrics to choose from with all our products being easy to clean and maintain, making them perfect for a variety of workplaces. There is a choice of which fabric to use, including mesh and leather. Mesh is great for keeping your back well ventilated whereas leather can give added comfort and an executive look and feel. Many chairs have anti-shock technology which helps to make the chair more flexible as well as being less prone to the hardships of busy work areas. The height adjustment mechanism has a long-life span, and the solid wheels give a strong level foundation.
As you can see, we have many products in this category so we would advise you to narrow your search down using the filters on the left-hand side. We have chosen some of our most popular products chosen for being the best task chairs for price, style, or functionality.
Best for Price/Value for Money
At such a good price, you can't really go wrong with the Nautilus Calypso. Available in a choice of five colours, it features a mesh back and an aluminium frame. It offers seat height adjustment, tension control and fixed lumbar support. On castor wheels, it offers freedom of movement and has fixed arms so that you can rest them whilst working. All in all, for what you are paying, you get a lot of value for money.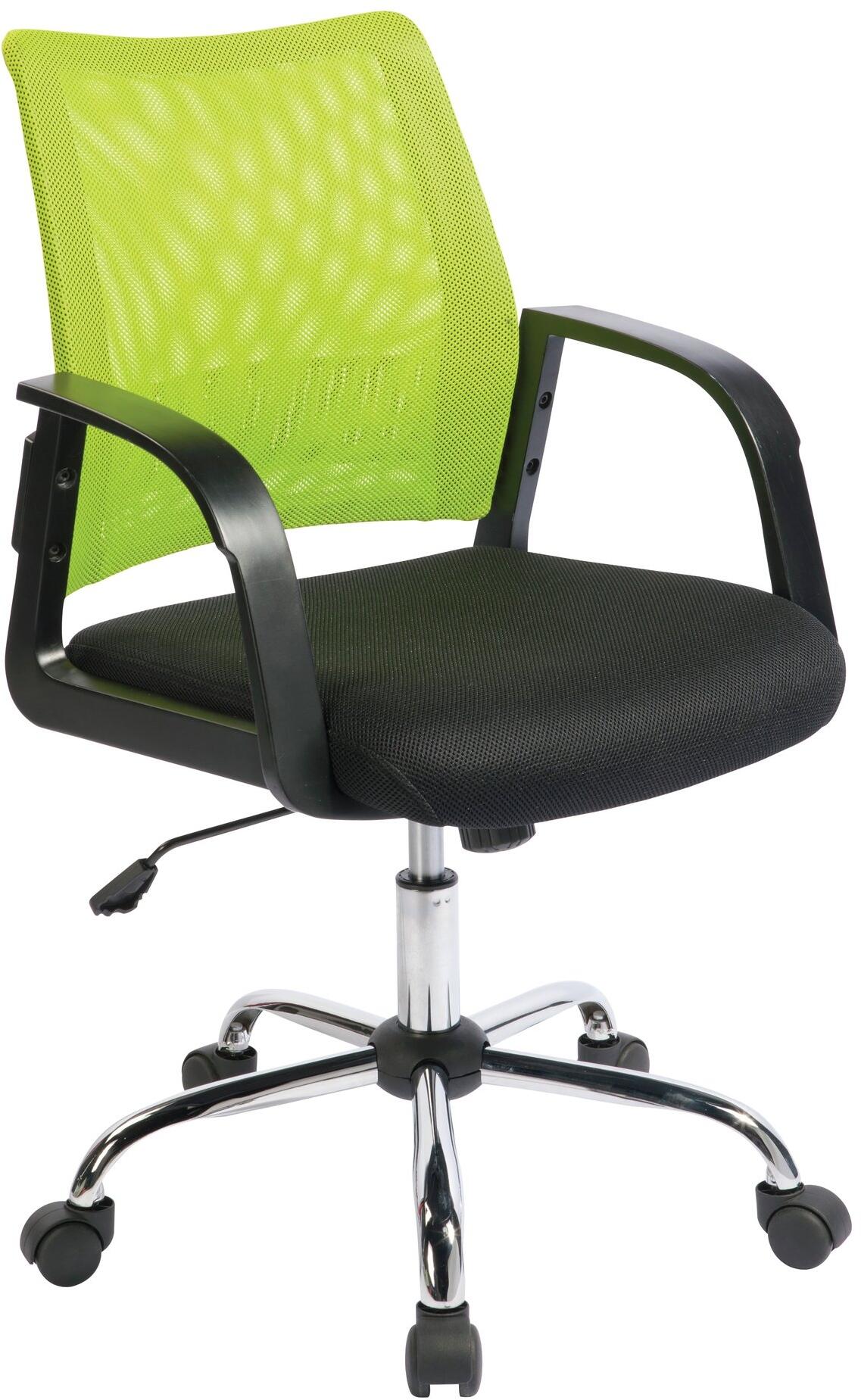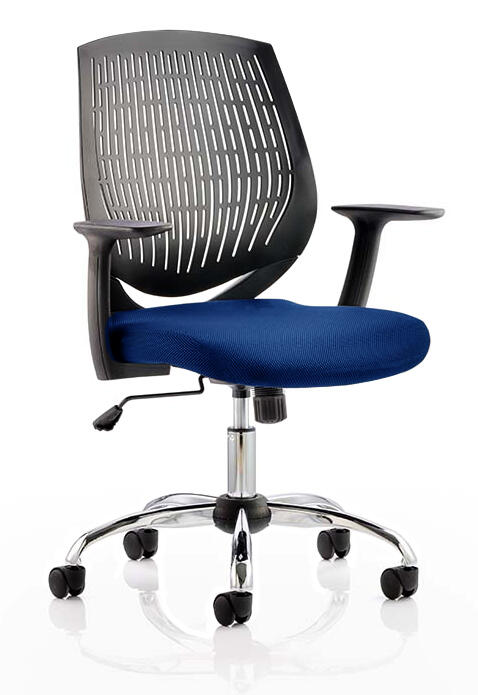 Best for Style
We are extremely fond of the Dynamic Dura, mainly due to the modern colours available in this two-tone model. Offering a mesh back which is available in seven colours, these will be a feature of any office. Whether you choose to have all chairs in the same colour or mix and match, your office is soon going to look pretty good. Often used in design studios, they are comfortable with their air mesh fabric seat. Providing a single lever gas lift, lock & tilt mechanism, this can handle up to 150kg and is suitable for use up to 8 hours at a time.
Best for Functionality
Most of our products in this range offer excellent levels of functionality. To pick one is very hard simply because there is not one that has more functionality than any other one. However, to give you one example with everything you could possibly need on a chair, check out the Nautilus Babylon. It has adjustable seat height, adjustable back height, height adjustable arms, and tension control. Available in two different colours this has been designed for comfort. Recommended for 24-hour use, a triple paddle synchronous mechanism offers a multitude of adjustment capabilities to suit the user's preference, including back height, back rake, forward seat tilt and seat slide adjustment. A chrome gas lift and matching 5-star base, with stylish stitching detail to the seat and backrest complete the piece.
We are pleased to be able to offer a prebuilt service which is selectable at the checkout stage. Most of our products are available for free delivery with many of them next day. Many of our products will require self-assembly, although assemble is made easy as all fixings and instructions are provided for all products. In many cases, they are supported by video instructions which take you through assembly step by step.
If you'd like to find out more about our office task chairs or would like to enquire about stock, you can call one of the team on 01480 220311 who will be on hand to help with your query. Alternatively, to view our full range, visit our office chairs section.
Delivery Times
Delivery times for our products vary depending on which range you are purchasing. Each range and individual product state their estimated delivery time during checkout. We deliver to most UK locations with free delivery as standard. To discuss delivery details, call us on 01480 220311. We also offer an optional nationwide installation service. This is a completely optional service where if you choose to make use of it, our fully trained installers will install the furniture in the locations that you choose as well as disposing of any packaging in an environmentally friendly manner.
Related articles
Feb 12
More than ever before, colours are conquering the working environment. Modern offices are escaping from the bland cubicle design of early workplaces by incorporating natural tones and colourful features. Extensive research has linked a pleasant...
Sep 12
Best Orangebox Task Chair - A review by our editor Orangebox are specialists in ergonomic office chair design and have two decades of expertise in the office furniture market. Since their launch in 2002, Orangebox have been at the forefront of ...
Aug 13
Teknik Office Chair Review by our editor The Teknik company have over twenty five years of experience in the office seating and furniture market. Their expertise can be seen through their wide and diverse product range. They have helped evolve ...
Frequently asked questions
Can you install my furniture?
We offer a full installation service across mainland UK. You can select the installation service at the checkout stage. Alternatively, call us on 01480 220311 to discuss your requirements.
Do I need to assemble my furniture?
Most products will need to be assembled. Assembly instructions are provided with each item, and in some cases videos will be available to guide you through the process.
Some items will come fully or part assembled, however, all products will state if they require assembly or not under our service options.
Does this come with a warranty?
Yes, all our products come with a minimum of one-year warranty. Certain items will offer warranties which range from two to ten years. Warranties are stated on each product under the "Specifications" tab in the product description.